Sunnyside Daycare's programs are prepared to address the early developmental stages of a child's life and set kids on the path for success.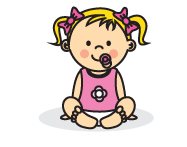 Infant
Children between the ages of 6 and 18 months participate in a supportive and personalized infant program. At this stage, Sunnyside Daycare provides a more customized program that addresses the infant's needs as much as possible. There are plenty of group activities and an outdoor program twice a day for at least an hour, weather permitting. Our dedicate sleep room provides a personal crib to meet each child's sleeping requirements.
Toddler
Children between the ages of 18 and 30 months (2.5 years) within our toddler program begin the early stages of the socialization process. This exciting developmental stage focuses on fine and gross motor skills, language development, and sensory development, with plenty of directed play. The outdoor program is important at Sunnyside Daycare and we have a minimum of two hours of outdoor learning and play each day, depending upon the weather. The rest period is two hours every day and we provide toilet training in collaboration with your support at home.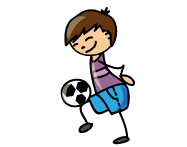 Preschool
Sunnyside Daycare's preschool sits between the foundational toddler learning program and our enriched English kindergarten, and is designed for children 2.5 years and older. Skill development, including writing one's name, recognition, counting, building, creative development and plenty of socialization with purposeful play-based learning, forms the core of each preschool day. There is a rest period each day, and two hours of outdoor play. Additional programming at this stage includes music, sport and art instruction.